Our services
Form filling : Personal Independent Payment; Capability for work Questionnaire…..
Any form that is proving difficult to complete; let us help you.
Letter writing: Appeals to council or similar bodies, consumer issues and complaints.
Food fund: linked to the local foodstores and able to make referrals.
Legal : Support to access the best possible help.
Benefits: Help and support to access department of work and pensions. Benefit advice.
Debt: Expert advice available.
Housing: Advice on council and private tenancy available.
Counselling: A listening ear or intentional counselling support by appointment.
Older people: Expert advice from our partner organisation
Employment: Help with issues with employers, and help with your CV.
Who uses the centre?
Filwood Hope is successful in providing accessible advice to the majority of the Knowle West estate. In 2017/18, 4619 people visited the centre.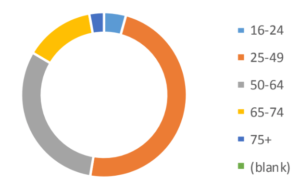 How did they hear about us
Predominantly, people hear about us from friends, family and local residents.